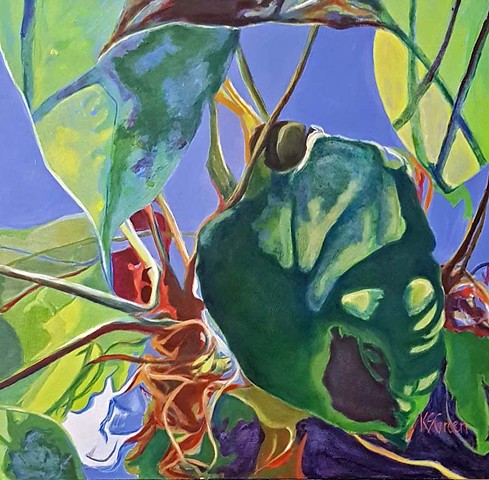 The ticking meter of "likes" from online friends may feel like connection, but is it? Is it not rather a sign of physical and emotional isolation--both from the natural environment and from our fellow human beings?
A moment of pleasure found in nature: a flash of color; a slant of light; a pattern of shadow; an emotionally-charged figure, a sweep of landscape; a vignette of bird, or bug, or flower. These challenge isolation, and there, my inspiration begins!
For me, walking bravely as an artist means exploring Nature's enigmatic paths, relationships, and intimacies; discovering my place among them; and always, always, seeking to close the gap. The quest to move from "apart" to "connected" takes me into territory that is often strangely familiar, yet mysterious, ineffable, spiritual.